Former Worker Assessments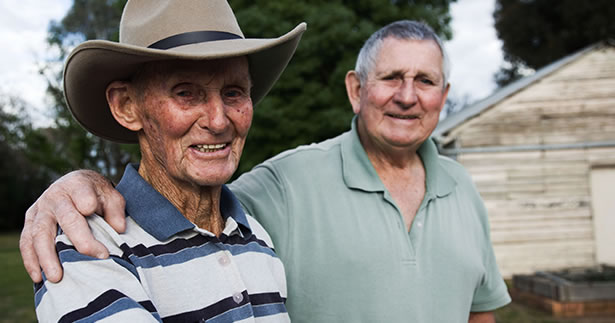 All retired and former Queensland coal mine, mineral mine and quarry workers (former workers) are eligible for a free respiratory health assessment every 5 years, consisting of a respiratory function examination, a chest X-ray and a physical examination to monitor for the development of mine dust lung disease.
Unfortunately, mine dust lung diseases can develop many years after workers retire / exit the workforce. It is important to identify and recognise all workers affected by dust so that they can be appropriately supported.
Many former workers may have very mild or no symptoms at all, and often blame slowly increasing shortness of breath on ageing. We encourage all former workers to participate in this screening program as by identifying the prevalence and causes of mine dust lung diseases, we can better protect future generations of workers.
If you are a former worker, you are eligible for a free health assessment if all of the following criteria apply:
✓ You were a coal mine, mineral mine or quarry worker for at least 3 years in total over your lifetime, with at least 6 months of work experience in Queensland.
✓ You have permanently stopped being a coal mine, mineral mine or quarry worker.
✓ It has been at least 5 years since your most recent assessment, unless a doctor has recommended a sooner assessment as outlined in your last health assessment record or medical certificate.
HOACHI is registered to complete former worker health assessments on our state-of-the-art mobile clinic (HEART5). HEART5's service locations for former worker health assessments through regional and rural Queensland will be expanding progressively so we encourage you to register your interest so that we can advise you when the clinic will be coming to a community near you.
UPCOMING DATES & LOCATIONS
| | | |
| --- | --- | --- |
| DATES | TOWN | MOBILE CLINIC LOCATION |
| 12 – 13 December 2023 | SUNSHINE COAST | Sunshine Coast Stadium (Car Park off Nicklin Way), Bokarina 4575 |
| 15 – 16 January 2024 | HERVEY BAY | Fraser Coast Sports and Recreation Precinct, Woods Rd, Nikenbah 4655 |
| 27 February 2024 | CAIRNS | Cairns Convention Centre, Sheridan St &, Wharf St, Cairns City 4870 |
HOW TO ARRANGE A FORMER WORKER HEALTH ASSESSMENT
If you are a retired or former Queensland mine and quarry worker, you may be eligible for a free former worker health assessment (lung health check). For further information and to arrange a free lung health check, contact the Mine Dust Health Support Service on:
Phone: 1300 445 715
You can also visit the following webpage for further information: Miners' Health Matters
If eligible for a free lung health check, Resources Safety and Health Queensland can help with travel expenses, when travelling to and from your appointment(s) as part of your assessment, in accordance with the Travel expenses policy. Travel expense reimbursements can be made by completing a Travel expense claim form. For more information on the Travel expenses policy, please contact the Health Surveillance Unit on 07 3818 5420 or visit Miners' Health Matters.