Heart Team Trucking On
---
Posted on 6th February 2015
---
Cardiologist on wheels: New medical service to test tickers throughout region
WITHIN weeks, the Central Highlands and coalfields communities will have the chance to test their ticker when the Heart of Australia rolls into towns.
The Heart of Australia project is the brainchild of Brisbane-based cardiologist Dr Rolf Gomes, who visited Emerald and Moranbah last week to brief local general practitioners, business and council representatives.
Dr Gomes told CQ News that while his Heart of Australia team was still finalising logistics, Central Queensland had "always been in our development plan".
The service, the first of its kind in Australia, was launched about three months ago in Toowoomba and operates fortnightly specialist medical clinics through the south-west, as far inland as St George.
Dr Gomes said he and his team had been "overwhelmed by the support" of rural and remote area GPs and every community on the clinic's circuit.
"In the south-west, the locals have named the Heart of Australia service the Big Heart Truck," Dr Gomes said.
In reality, the road rig is a unit 25m long, carrying its own clinic waiting room in the form of a length-of-vehicle, hydraulically operated veranda with awning.
It is hooked up to a sponsored Kenworth K200 prime mover.
In the south-west, clinics concentrate on diagnosing heart and respiratory disease, but Dr Gomes said
that "as soon as practicable", Heart of Australia would offer other specialist diagnosis and treatment services.
The venture has attracted a range of business
supporters, including the state's only oil refiner, Mt Isa-based I.O.R.
Coal seam gas producer Arrow Energy has jumped on board as a foundation partner.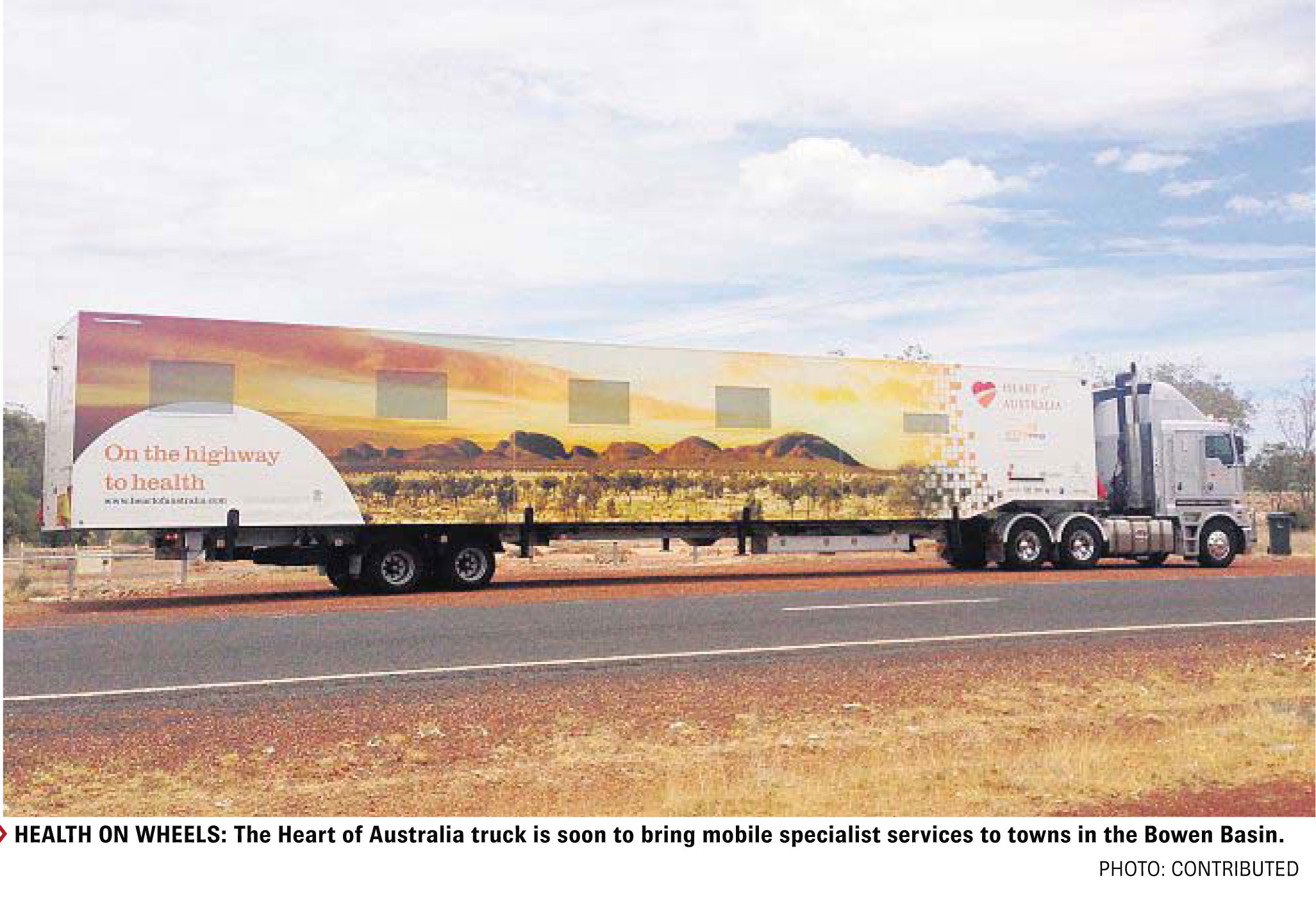 /*
---
*/ ?>
---
/* */ ?>