Big hearted philanthropist sets up mobile cardiology clinic
---
Posted on 3rd December 2014
---

How often have you heard or have you muttered the lines – 'If you have your health – you have everything', or a line with similar meaning? If you live ina capital city or a large regional centre you have easy access to your doctor who in turn can refer you to a specialist and away you go.
That's not the case for many in rural and remote areas – a trip to the nearest doctor or specialist could be many many hours.
One man doing everything he can to change this is Dr Rolf Gomes.
A cardiologist, father of three and the principal of Medihearts – his established private cardiology practice in Brisbane.
Dr Gomes has visited my office over a number of years to share his vision and passion to take specialist services to rural and remote areas.
Last month I was privileged and honoured to be asked by Dr Gomes to help him officially launch the Heart of Australia Mobile Cardiology clinic.
It's a 25m-long custom- designed dinic-on-wheels, driven by a Kenworth K200 prime mover.The purpose- built, self-sufficient trailer M N at the launch of the mobile cardiology clinic. provides two private clinic rooms, a testing room and a reception area for patients.
The Federal Government chipped in $250,000 to fit out the truck while Arrow Energy and the Queensland State Government have also played a big role in the initiative.
This mobile clinic will provide those in rural Copyright Agency Limited (CAL) licenced copy AUS: 1300 1 SLICE NZ: 0800 1 SLICE ervice@slicemedia.com communities with World class facilities and expertise in their very own towns.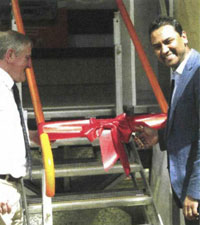 During the months of October and November the truck visited five towns in Queensland's southwest, Dalby, Roma, Charleville, St George and Goondiwindi.
I tip my hat to Dr Rolf Gomes, I've seen first hand the passion and commitment he's had to make this vision – a reality.
Take the time to visit the website hoachi.wpengine.com and support the'Heart of Australia'.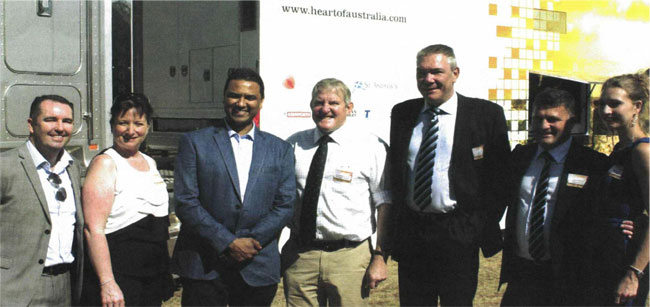 /* */ ?>
---
/* */ ?>