The HOACHI Team
Dr Rolf Gomes – Cardiologist
BE, MBBS, FRACP
Dr Rolf Gomes is a general Cardiologist with a special interest in heart failure, valvular heart disease and echocardiography. Dr Gomes graduated from Medicine at The University of Queensland after completing a Cardiology Specialty training at The Prince Charles Hospital and The Royal Brisbane and Women's Hospital. Dr Gomes is a Fellow of The Royal Australasian College of Physicians and a member of the Australian Medical Association. Dr Gomes also holds a Bachelor of Engineering from the University of Melbourne. He is the Founding Father of Heart of Australia and was recently a finalist in the Queensland Australian of the Year Awards.
Dr Ross Baillie – Senior General Practitioner
MBBS(Hons), DRCOG, DA, MPHC, FAChPM
Dr Ross Baillie has extensive experience in all areas of General Practice. After spending 2 years as an RMO in Canberra, Dr Baillie completed anaesthetic and obstetric training in the UK before commencing his career as a rural GP in country NSW. Dr Baillie subsequently moved to Brisbane and specialised in palliative medicine for over a decade before returning to full time General Practice in 2003. He has a long term interest in the challenge of effective and efficient comprehensive health care delivery, that accommodates both individual and population based health requirements.
Dr Graeme Edwards – Occupational Physician
MBBS BMed Sci FAFOEM-RACP AMA CIME MRO
Dr Edwards is a Senior Physician with extensive experience in Occupational and Environmental Medicine. His experience of over 25 years includes working as a consultant and medical adviser for a wide variety of companies and industries. Dr Edwards' qualifications include a Bachelor of Medicine, Bachelor of Surgery and Bachelor of Medical Science from The University of Queensland. His current work includes being a Queensland representative for The Australasian Faculty of Occupational and Environmental Medicine (AFOEM) Council and the Director of Work & Health Risk Management. He is a QIP certified Approved Medical Adviser for RSHQ and his current work includes being a member of the Australasian Faculty of Occupational and Environmental Medicine (AFOEM) Policy and Advocacy Committee.
Lisa Atkinson – Psychologist
Lisa has extensive and varied experience working with non-profit organisations, corporates and individuals. She started her career as a corporate tax professional and spent more than eight years working for professional services firms in Australia and the United Kingdom. She left the corporate world to find her true passion and life purpose and spent three years working in Latin America for a charity dedicated to the education of Indigenous children. As a practising psychologist she regularly helps clients who have suffered complex relational trauma, including sexual abuse, domestic violence and difficulties in interpersonal relationships. Her work integrates empirically validated psychological theories and clinical frameworks with a client-centred, kind and compassionate approach. Lisa works with her clients to develop safety and stabilisation, emotional and behavioural self mastery and the belief they can find, trust and follow the light within.
Megan Harpur – Registered Nurse
Megan is a Registered Nurse with 9 years of clinical experience, 6 of which have been spent working in General Practice. Megan graduated from The Queens University Belfast with a Bachelor in Nursing Sciences and began her career in London in Gastrointestinal Surgical Care, before moving into Intensive Care and subsequently General Practice. Megan has been working as a Registered Nurse in Australia since 2018.
Andrew Baillie – Program Lead
MBA(Ent), BBus(Accy,Mgt), CA
Andrew has a business background and strong interest in health, corporate culture and change management. He graduated from the Queensland University of Technology with a Bachelor of Business and worked in a "big 4" consulting firm in Australia. Andrew subsequently held a senior position in the European Headquarters of a multinational healthcare provider, where he was responsible for reviewing corporate effectiveness across the company's worldwide operations. Andrew holds an MBA (Entrepreneurship) from prestigious HEC Paris and is member of the Institute of Chartered Accounts Australia.
Connor Baillie – Operations Manager
BCom, CA
Connor is responsible for overseeing operations delivery. After starting her career with PwC Australia, she subsequently held a managerial position with a European multinational based in Paris. Connor graduated from The University of Queensland with a Bachelor of Commerce and is a member of the Institute of Chartered Accountants Australia. Connor brings a wealth of operations experience and quality control to the HOACHI team.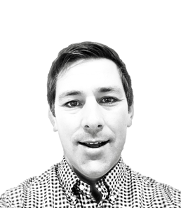 Ewan Wylie – Program Coordinator
BExSc, MBA

Ewan is a Respiratory Scientist with over 17 years experience in respiratory health surveillance and compensation assessments for current and former coal, silica and asbestos exposed workers. Ewan has spent much of that time leading a multidisciplinary team to deliver a mobile health surveillance program across NSW but has also delivered services in Queensland, Victoria and Tasmania. Ewan graduated from the University of Wollongong with a Bachelor in Exercise Science and Rehabilitation and later completed an MBA with the University of Newcastle. Ewan found a passion for ensuring all workers, and particularly former workers, get access to quality respiratory health surveillance and specialist investigations regardless of their proximity to major metropolitan centres.
Penny Musumeci – Practice Manager
Penny is a Practice Manager with over 10 years experience in both primary and tertiary healthcare. As a previous allied health professional, Penny has spent much of the last decade managing a large General Practice in Brisbane. Penny graduated from Queensland University of Technology with a Bachelor in Podiatry and began her career in a clinical role. She then moved to medical management where she found her passion for workplace culture, operations and human resources. Penny enjoys keeping busy and balances a demanding job with two young children.